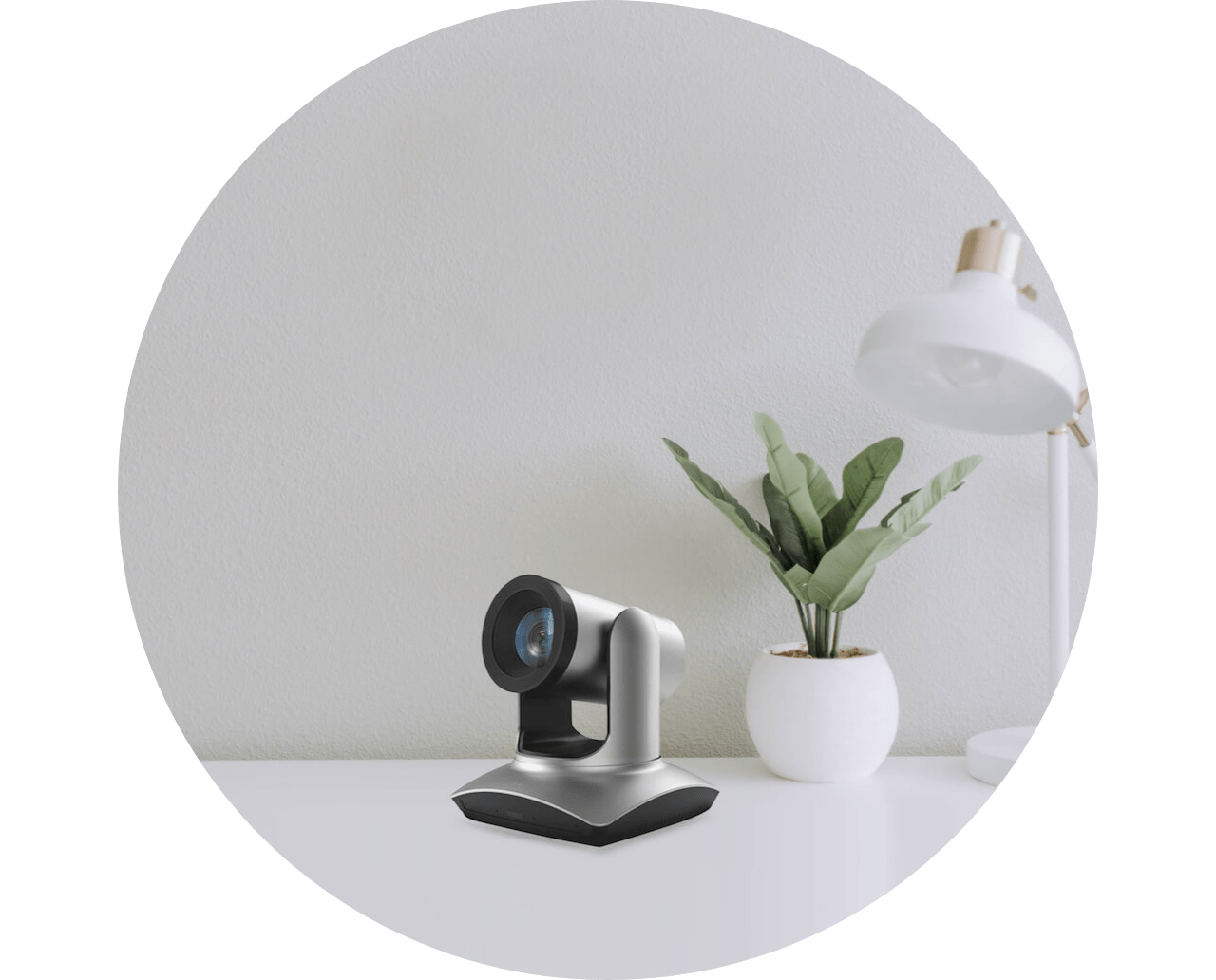 VC Cameras
Our video conferencing cameras are designed to make video meetings easy, with easy mounting, from anywhere. A video conferencing product with crystal clear images is what you deserve.
Explore VC Cameras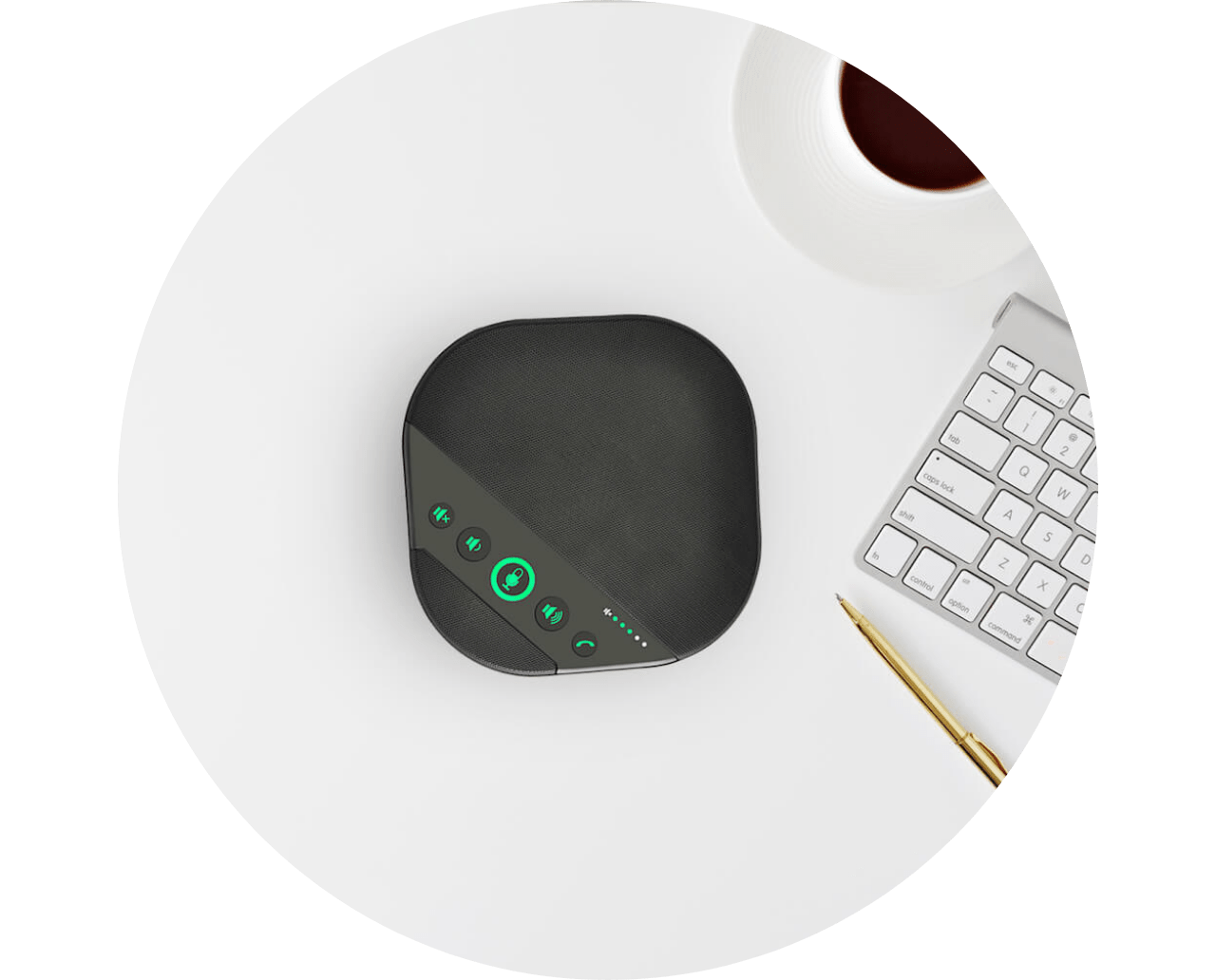 Speakerphones
Advanced Bluetooth speakerphones that deliver crisp audio in any part of the room.
Explore Speakerphones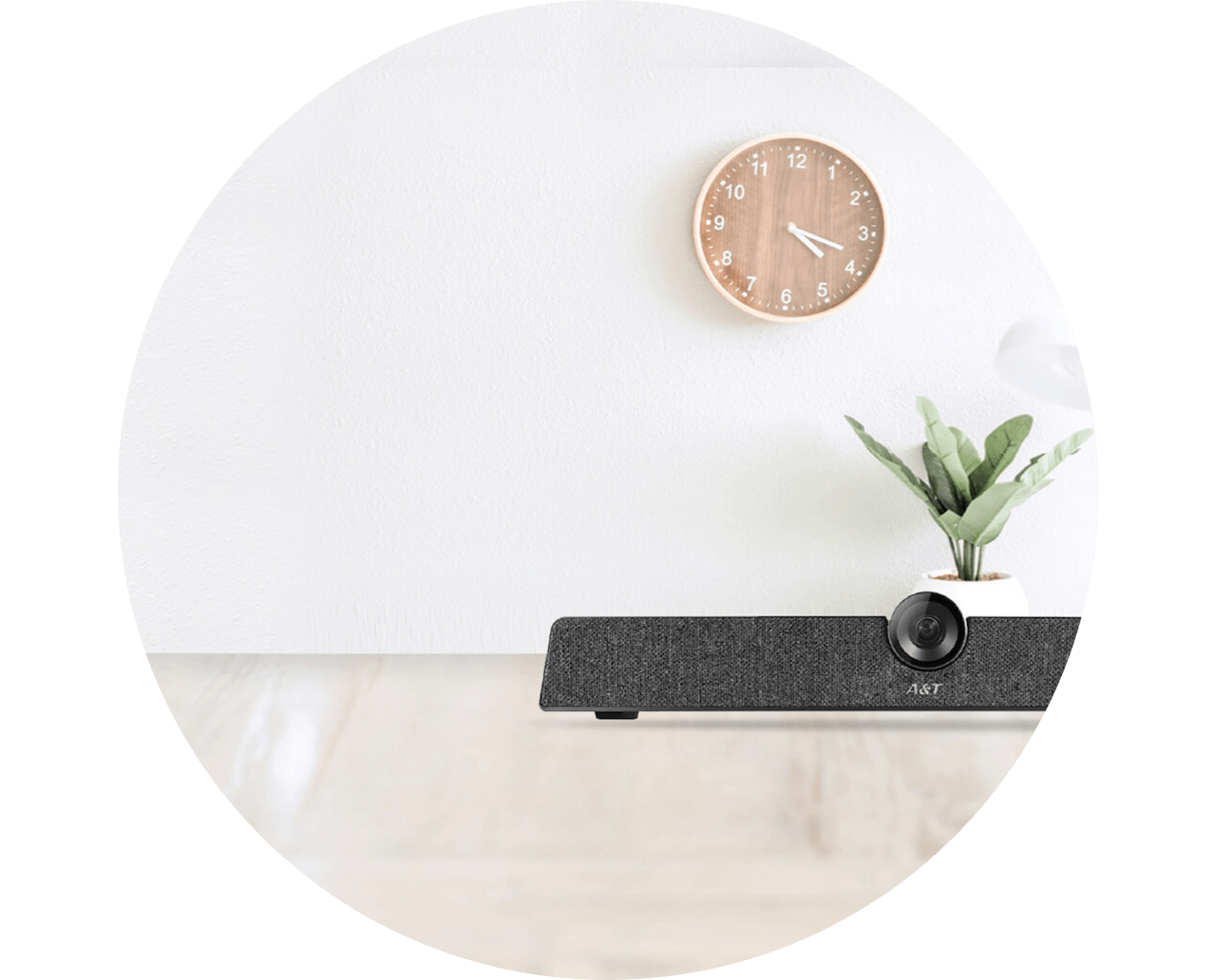 Video Soundbars
Realistic video and crisp audio that will change your collaboration experience like never before.
Explore Video Soundbars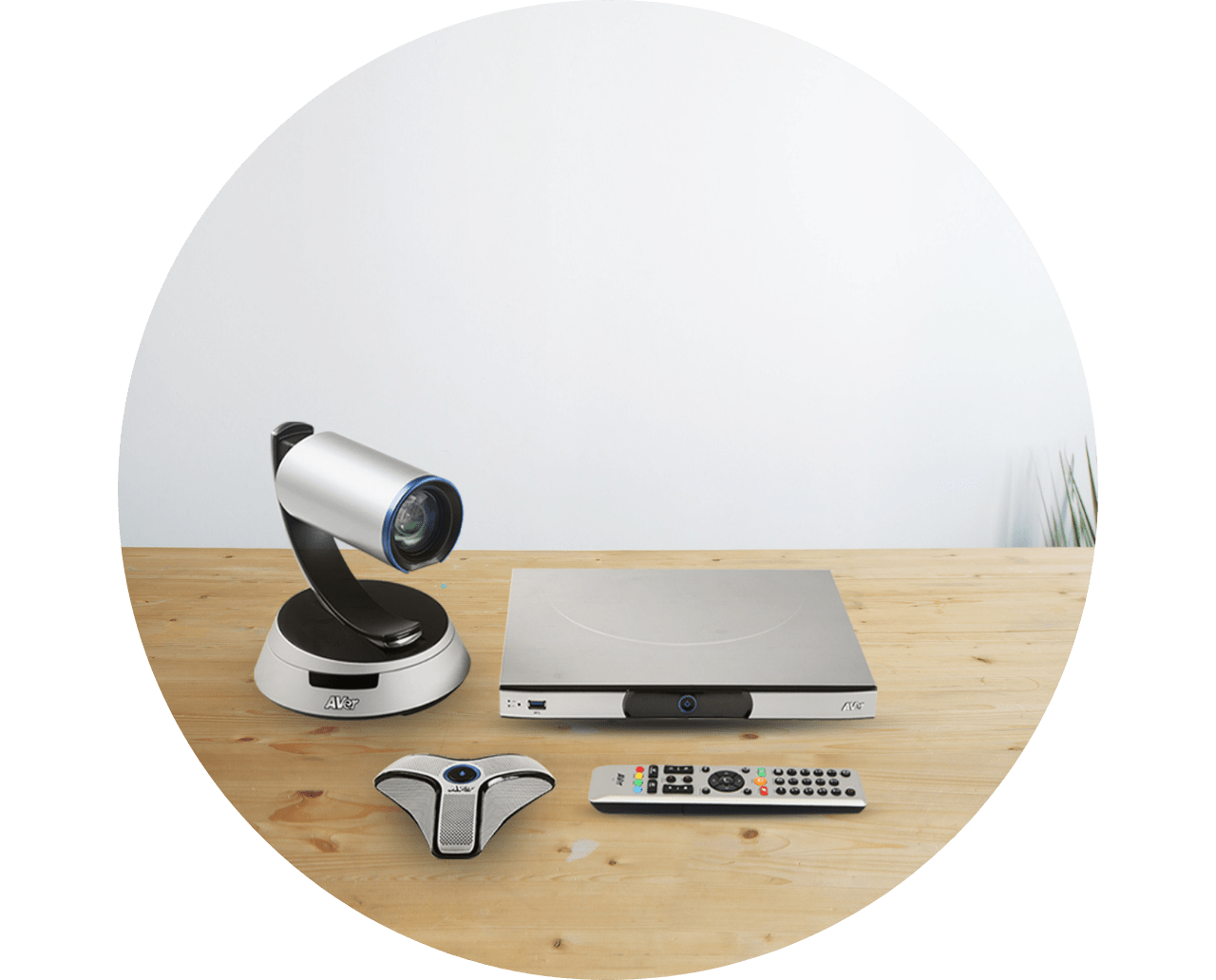 AVer Series
Secure, encrypted video conference systems that provide an unparalleled, realistic collaboration experience – with absolute peace of mind.
Explore Aver Series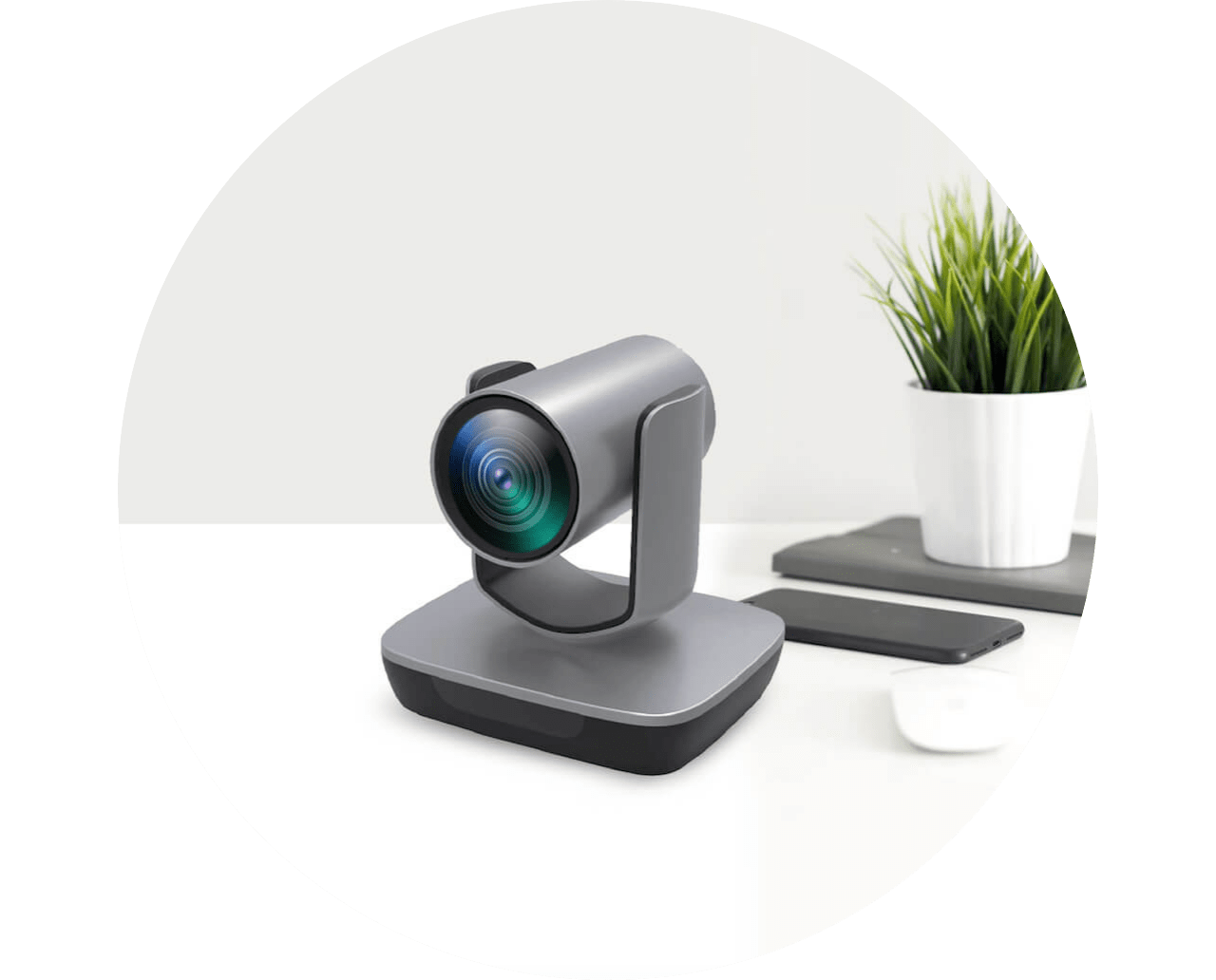 Professional VC Cameras
Why compromise when you get the best video conferencing products! Sharper images, better tracking and less management overheads.
Explore Professional VC Cameras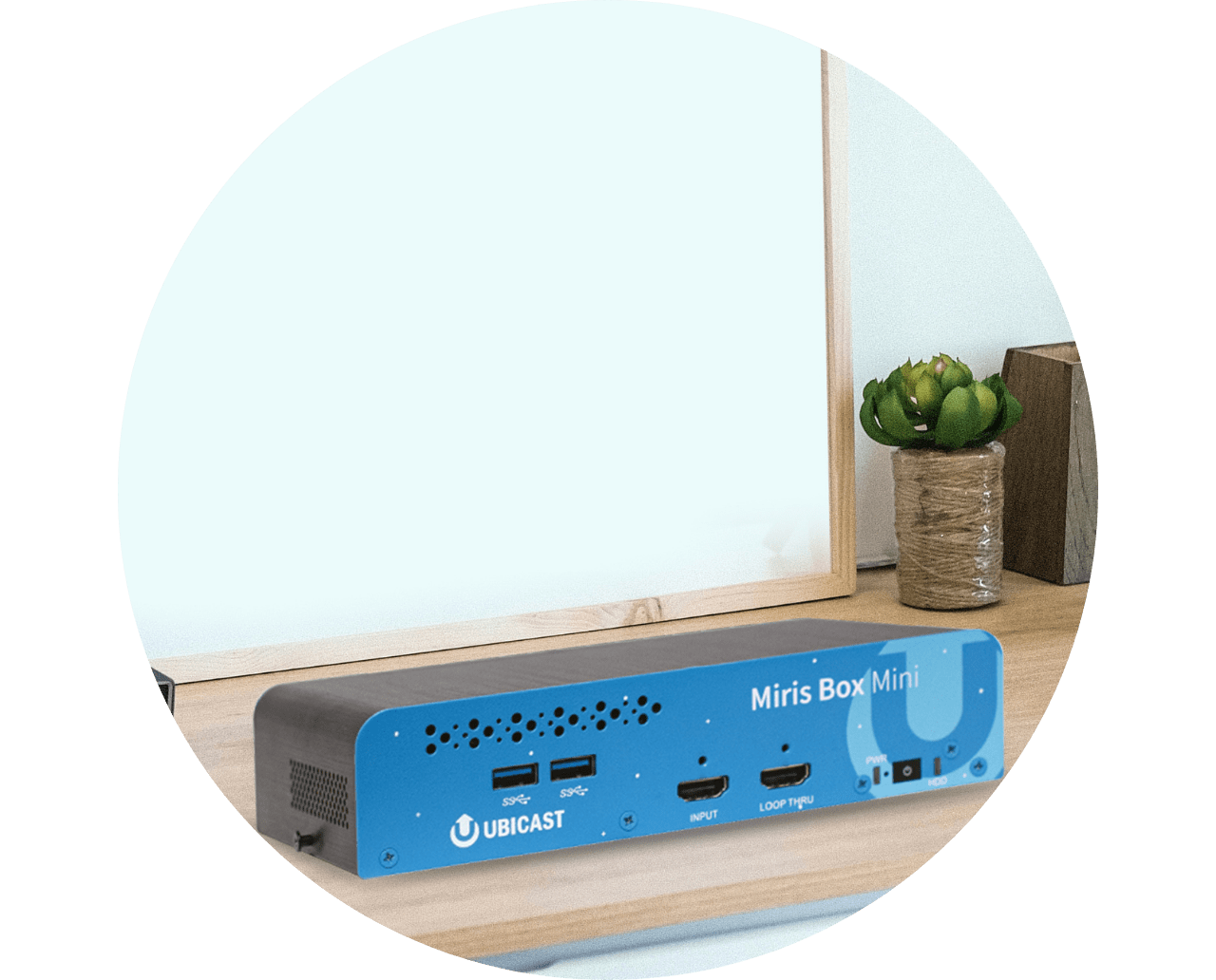 Recorders and Streamers
Effective, scalable, and cost-effective systems for presenting rich content, our video conferencing products and recorders have revolutionized presentation streaming with automation, ease of use and accessibility.
Explore Recorders and Streamers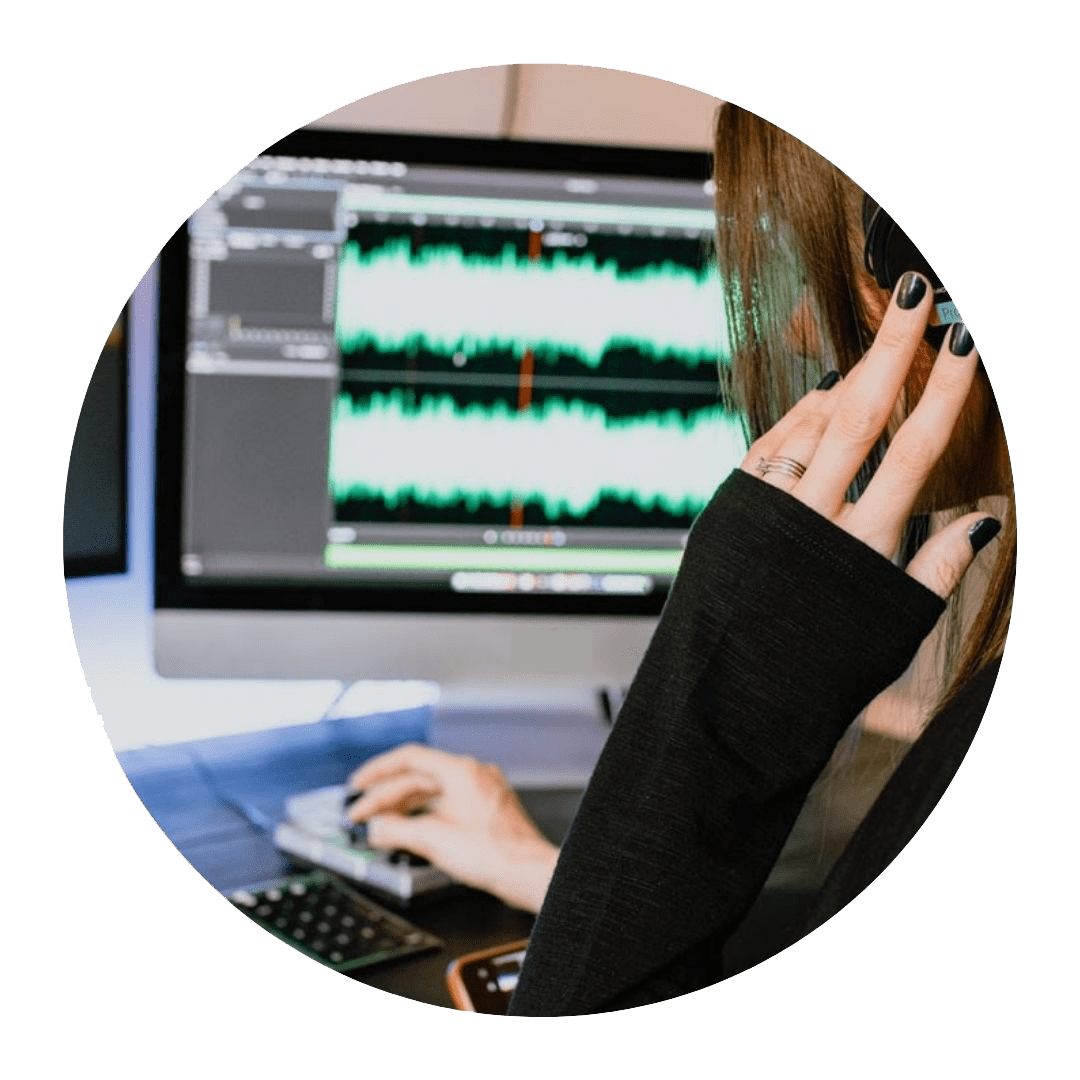 Rich Media Collaboration
Live streaming, recording and retrieving multi-media events has never been easier. Whether they are complex surgeries, lectures from your seminar hall or live events - we have a solution tailored for you.
Explore Rich Media Collaboration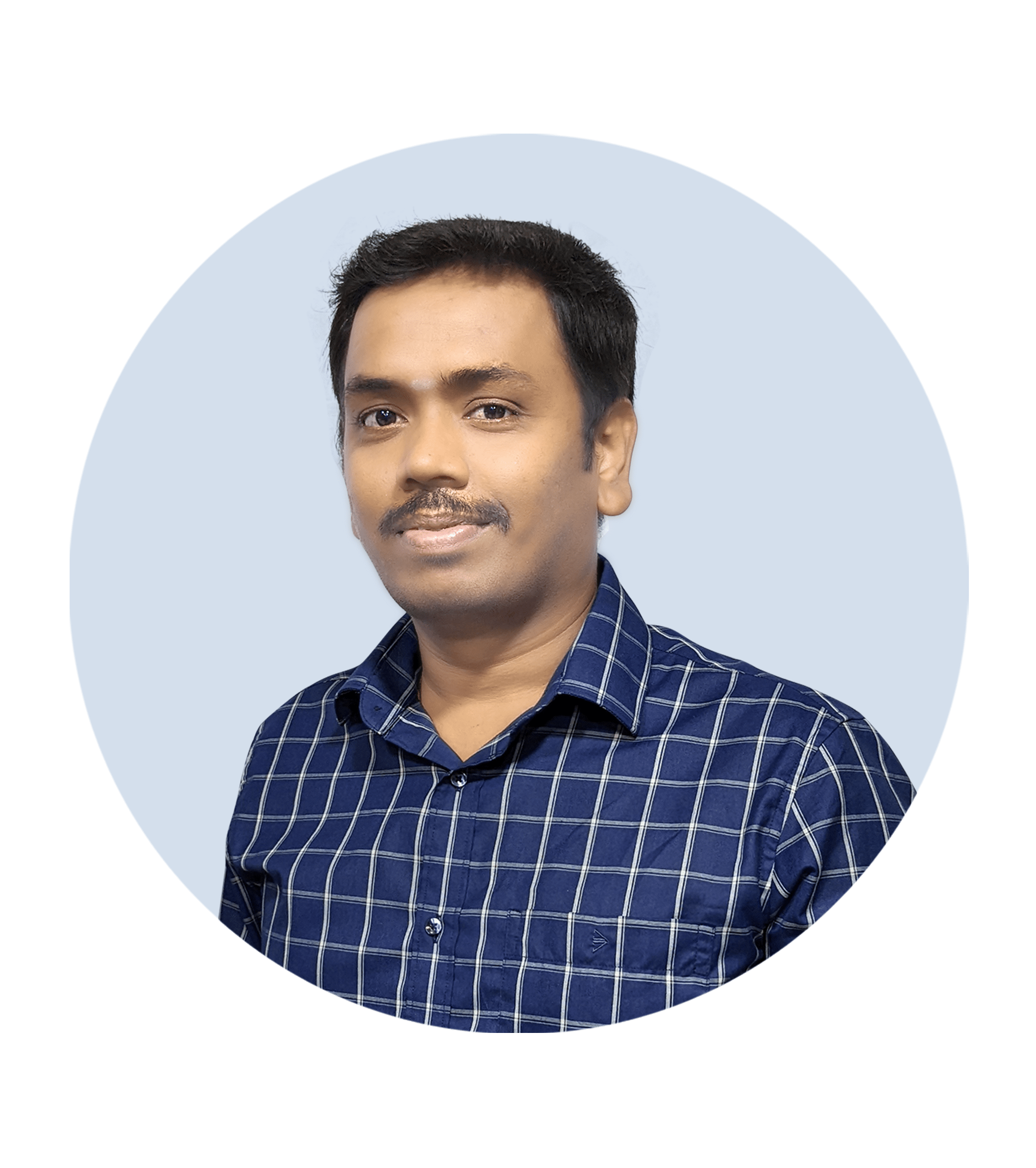 "Products that we attach to the A&T brand have passed excruciating evaluations to ensure that you receive the latest in technologies, the best of support and total peace of mind.

Krishnamoorthy

Business Head - Video Conferencing, A&T
Schedule a Meeting Today & Start Collaborating
Frequently Asked Questions
Improved collaboration: Huddle room cameras allow team members to easily collaborate with each other, regardless of their location. With high-quality video and audio, teams can share ideas and work together on projects as if they were in the same room.
Increased productivity: By providing a more immersive and engaging video conferencing experience, huddle room cameras can help to increase productivity. Teams can quickly resolve issues and make decisions, without the need for time-consuming travel.
Cost savings: Huddle room cameras are an affordable solution for enterprises, as they can be installed in small meeting spaces at a fraction of the cost of larger conference rooms. This means that companies can equip more spaces with video conferencing technology, making it easier for teams to collaborate and reducing the need for travel.
Flexibility: Huddle room cameras are designed to be flexible and easy to use. They can be integrated with a variety of video conferencing platforms, and they are typically easy to set up and operate. This means that teams can quickly start collaborating, without the need for IT support.
Enhanced communication: Huddle room cameras offer features such as wide-angle lenses, automatic framing, and speaker tracking, which can help to enhance communication and collaboration. Teams can see and hear each other clearly, even in small meeting spaces.
Overall, best huddle room cameras(product link) can help to improve collaboration, increase productivity, and reduce costs for enterprises. By providing a more immersive and engaging video conferencing experience, they can help teams to work together more effectively, regardless of their location.
Improved engagement: With a speaker tracking camera, the speaker can move around naturally and still be in focus and visible on screen, which can help to keep the other participants engaged and focused on the conversation.
Enhanced communication: By keeping the speaker in focus and at the center of the frame, a speaker tracking camera can help to improve communication and collaboration during video conferences, particularly in large meetings or classrooms.
Increased productivity: By eliminating the need for manual camera adjustments, a speaker tracking camera can help to save time and increase productivity during video conferences. Participants can focus on the conversation, rather than worrying about camera positioning.
Better accessibility: For people with disabilities or mobility issues, a speaker tracking camera can make it easier to participate in video conferences and online meetings. The camera can automatically adjust to the speaker, regardless of their location in the room.
However, the best speaker tracking camera(product link) only can be a valuable tool for remote collaboration, helping to improve engagement, communication, productivity, and accessibility during video conferences and online meetings.